With over 14 years experience in the residential landscape construction industry, Scott and Lindsay Lepsenyi of Wolfpack Developments Inc. have built their Cochrane-based, family-owned business on the foundation of customer satisfaction through honesty, integrity, and hard work.

Prior to working with the experienced accounting professionals at CoVenture, the Lepsenyis had entrusted the accounting, bookkeeping and tax preparations for their small business to another accountant who not only practiced poor record keeping and failed to keep up on the required business filings with the Canadian Revenue Agency (CRA).
In order to prevent these devastating back office deficiencies from ever occurring again, Scott and Lindsay began working with John and the CoVenture team to develop more efficient practices for keeping up-to-date records to allow for proactive tax planning and timely filing with CRA.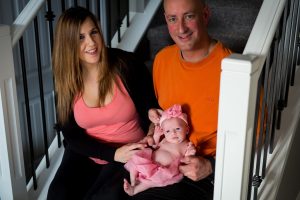 With a booming local business designing and building decks, fences, patios, outdoor kitchens, and arbours, as well as garage and basement developments, Wolfpack Developments Inc. now has the strong back office foundation established to allow the Lepsenyis to focus on growing their local business and caring for the newest addition to their family, baby Scarlett.
Originally established in 2003 as Smart Contractor Canada, CoVenture was formed to provide hard working business owners the freedom to focus on their company through a personalized approach to accounting, tax, and compliance services. Our small and experienced firm services all kinds of small businesses in Alberta, B.C., and Saskatchewan with flexible and affordable solutions for every industry.
Contact us for a FREE CONSULT to discuss your business and delegate your back office accounting requirements to the experienced professionals at our office.